Full Scope Legal Representation
For over 25 years, Fausone & Grysko, PLC has worked with Michigan-based businesses, individuals, families, and local governments. Whether called upon to untangle complex real estate and land use transactions, support a family's estate planning needs, or help local governments find cooperative ways to maximize resources, the attorneys at Fausone & Grysko, PLC provide trusted counsel for our clients.
We're more than lawyers, we are strategists and problem solvers.
Our team includes engineers, entrepreneurs, former prosecutors, veterans, and medical specialists. We are parents, caregivers, teachers, and active community members. Our diverse range of experience allows us to connect with our clients and strategize with them to find the best solutions to their legal matters.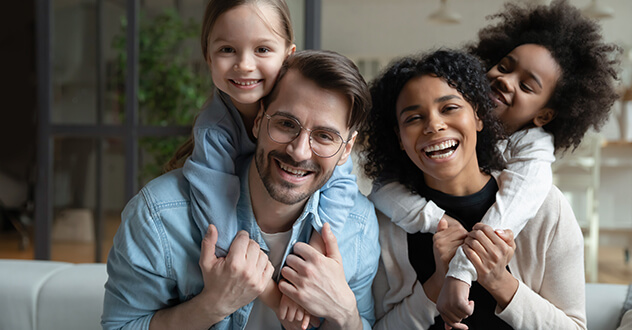 Full range, full service, full representation.
The attorneys at Fausone & Grysko, PLC provide a broad range of services to help each client with the full scope of their legal needs. It is not uncommon to work with a client in a complex real estate transaction and to later assist his or her family in developing a comprehensive estate plan. We have a diversified practice that allows us to assist clients with their personal, professional, and business endeavors.
What We Can Do For You
Supporting Businesses

As a business owner, your primary focus should be providing a top-quality product or service. When a legal issue arises, our Michigan business lawyers can step in to provide general business support or handle complex litigation matters.

Helping Individuals & Families

At Fausone & Grysko, PLC, our diversified practice allows us to support you and your family in estate planning matters.

Leading Local Governments

This is our community - we live here too, and we understand local government needs at a personal level. Our firm works with municipalities and local governments to create strategies for the legal issues facing the unique communities we live and work in.
Our Practice Areas
Our corporate and business law attorneys have been helping all types of small and mid-sized businesses grow for over 25 years. Whether you need an attorney's representation in a corporate transaction, are facing a delicate employment law matter, or need advice and assistance to start a new venture, our lawyers can help.
We represent individuals and businesses of all sizes in civil and commercial litigation. From landlord-tenant disputes to breach of contract to employment matters, our attorneys are experienced litigators who adopt a trial-readiness approach for every case that crosses our desks.
Ensuring your assets are protected and your final wishes are followed are the goals of a proper estate plan. Our lawyers are certified in probate and estate planning by the Institute of Continuing Legal Education and will carefully craft wills and trusts to minimize probate costs and plan for each of our client's individual circumstances.
We know our communities, and we understand how they work. We provide cost-effective counsel on a wide scope of matters facing local governments and public authorities. Our municipal law practice is uniquely positioned to bring local governments together to maximize local resources and services. We recently guided thirteen local communities in the formation of an authority to acquire and operate the second-largest wastewater system in Michigan.
Our family law attorneys provide compassionate counsel for clients seeking a divorce. We handle all aspects of a client's case including child custody, child and spousal support, visitation matters, and domestic violence.
We assist businesses and individuals in acquiring and developing property, leveraging brownfield and other development incentives, and resolving real estate disputes. Our skilled Michigan commercial real estate attorneys also assist developers in obtaining zoning variances and permits.
Attorney Spotlight
Meet our team of lawyers with a diverse range of experience. Our attorneys are strategists and problem solvers. We value the importance of connecting with you to identify the best solutions to your legal matters. Learn more about each of our key team members.